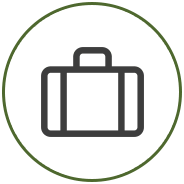 Commercial Real Estate
Based in our Mt. Pleasant office and led by managing partner Gray Taylor, the Buist Byars & Taylor commercial real estate department provides comprehensive experience for developers, lenders and contractors in various legal capacities.  Our attorneys have worked on projects ranging from raw land acquisitions and sales to planned unit, mixed-use and condominium developments, with significant experience with traditional neighborhood designs (TNDs).
Our commercial attorneys assist clients in all aspects of the development process, including negotiating and structuring contracts, entity formation, title review, financing, and equity placement.
Counseling developers, builders, owners, prospective buyers, lenders, and land use organizations, our commercial team works through the entire spectrum of land use issues. Beginning with planning and zoning and extending through the administrative land use processes of subdivision, site planning and permitting, we guide development projects through the full range of requisite land use approvals.
Beyond traditional commercial transactions, our attorneys have significant experience in several unique areas, including:
Conservation easements and mitigation banking
Planned Development Agreements
Waterfront development
Urban renewal projects
Once building projects are established, the firm also represents property owners' associations and provides assistance with covenant interpretation and enforcement issues. Our real estate litigation department, led by partner Hamlin O'Kelley, handles all aspects of litigation involving matters such as:
Contract disputes
Warranty and construction defects claims
Liens of suppliers and subcontractors
Zoning disputes
Homeowners associations dispute matters