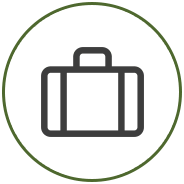 Litigation
Partner Hamlin O'Kelley spearheads Buist Byars & Taylor's litigation work with clients resulting from the sale, development, financing, and management of property – both commercial and residential. He is based in the firm's Mt. Pleasant office, but handles matters across South Carolina and beyond.
Typical cases involve contract disputes, land use and condemnation, quiet title actions, construction litigation, business litigation, foreclosures and litigation involving homeowner associations (HOA).
Community Associations
The massive expansion of common interest developments in South Carolina and the legal responsibilities of an association and its board of directors have created a heightened need for legal guidance through the maze of new statutes and cases.
Since 1998, our firm has provided the highest quality legal services to South Carolina homeowner associations. Our philosophy includes consistent open communication with the board, which we believe includes attendance at meetings of the board and members.
Our attorneys have significant experience in providing the legal services most often needed by community associations and management companies, which may include:
Drafting board resolutions
Covenant amendments
Covenant enforcement
Debt collection
Foreclosures
General Counsel services (on an annual retainer, project or hourly basis)
Condominium/Common Interest Developments (CIDs)
Buist Byars & Taylor attorneys represent developers and builders in all legal aspects of the development of condominium and other common interest communities, as well as the representation of these associations after they are formed and are operational.
In addition to ensuring that all applicable laws and regulations are addressed, our attorneys take a proactive approach to help minimize future claims against developers and builders. We carefully draft the governing associations for common interest projects, with emphasis on reducing the cost and potential liability associated with developing and financing these projects.
Our experience representing the governing bodies of common interest development projects provides us with the ability to anticipate problems and to take steps to help prevent them. Conversely, our many years of representing developers and drafting documents for CID projects provides us with strategic insights that assist us in our representation of the governing bodies of these communities.
Title Insurance Defense
Services provided include:
Real property ownership
Mortgage priority disputes
Quiet title and partition actions
Easement and access disputes
Defense of bad faith claims brought directly against title carriers
Mortgage fraud
Title insurance coverage determinations
Foreclosure litigation
Eminent domain and condemnation defense
Validity and priority of liens
Mechanics' liens
Title curative claims (such as locating a missing interest in property)
Default Services
Comprised of attorneys with extensive experience in commercial and residential real estate, finance, and debtor/creditor rights, Buist Byars & Taylor's distressed property and workout practice area provides the resources, skills and knowledge necessary for clients to navigate emerging issues during periods of economic and financial uncertainty.
This practice concentrates on the acquisition, disposition, restructuring, and development of troubled properties, and the firm represents lenders, owners, sellers, investors, and buyers by:
Offering a direct, hands-on understanding of virtually all types of real estate assets
Negotiating and structuring complex real estate transactions
Counseling borrowers and lenders on foreclosures, deeds in lieu of foreclosures, negotiated restructurings, workouts, and receiverships
Developing, negotiating, and executing reorganization strategies for at-risk properties
Enforcing lien rights in out-of-court restructurings and Chapter 11 cases
Identifying ways for clients to take advantage of opportunities that distressed properties may provide
Assisting in buying troubled properties, purchasing loans, and emerging from the bankruptcy and foreclosure processes
Maximizing the distressed debt opportunities related to real estate
Providing rapid response to due diligence requirements, including title, banking and environmental matters