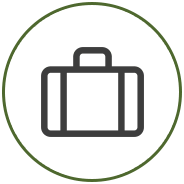 Business/Other
Corporate Services
As we work with clients and build relationships in real estate and litigation matters, many look to us to assist with other legal needs, including those in the business arena.
Buist Byars & Taylor LLC attorneys can assist with a wide array of corporate services, including:
Commercial contracts, including leases, service agreements, partnering agreements, vendor/supplier agreements, and reseller agreements
Startup counseling
Formation of corporations, LLCs and other entities; preparation of related documentation
Dissolution of a business
Employment and consulting agreements
Corporate governance, including board of director matters and stockholders/voting agreements
Restricted stock purchase agreements and other founder agreements
Stock option plans and related documentation
Structuring of equity ownership, including vesting issues
Wills, Trusts & Estate Planning
Wills and estate planning are essential tools for those interested in protecting the future direction of their personal assets, which often include real estate properties. Clearly outlined legal plans and documents can indicate your intentions for your estate, as well as direct health care decisions on your behalf.
We support our clients' legal needs in the following areas:
Simple wills
Simple trusts
Probate and estate administration
Durable powers of attorney
Healthcare directives
Living wills
Medical powers of attorney
Construction Law
Buist Byars & Taylor attorneys have successfully represented owners, developers, design professionals, general contractors, specialty contractors, material suppliers, and sureties in a wide range of public and private projects.
We assist clients in all aspects of residential and commercial construction law, from preparing and negotiating construction documents to litigating construction related issues at trial in state and federal courts. Furthermore, we stay informed on all of the latest changes in South Carolina and federal law, statutes and regulations.
Typical matters we handle include:
Bid protests
Contract review, drafting and negotiations
Contractor licensing
Defect claims
Delay and acceleration claims
Green building
Indemnity, surety and insurance issues
Liquidated damages
Mechanics liens, stop notice, and bond claims
Mold and water intrusion claims
Payment disputes
Performance bond issues
Pre-qualification
Project abandonment
Referrals for other practice areas:
The attorneys of Buist Byars & Taylor have developed a wide and varied network of strong professional relationships, having lived and worked here in the Lowcountry for many years, while maintaining contacts from hometowns, making connections through family and friends, and cultivating associations made in law school, various clubs and groups, and through their personal experiences.
We are pleased to offer recommendations for professional services and for legal representation in areas of practice on which our firm does not focus, such as personal injury, family law, more extensive estate planning, and criminal defense.
If you find yourself facing a legal need outside of our primary practice areas, please think of Buist Byars & Taylor as a trusted resource for a referral.