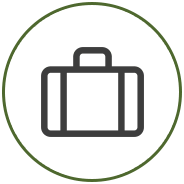 Mediation/Arbitration
Because protracted litigation can be time-consuming and result in higher expenses, Buist Byars & Taylor is pleased to offer alternative dispute resolution (ADR).
The two most common alternative methods of resolving a legal dispute without a traditional trial are arbitration and mediation:
Mediation is a non-binding voluntary process of negotiation involving a neutral party serving as mediator.  The process is confidential and requires the agreement of all parties.
Arbitrationinvolves a hearing before one or more judges with the result being binding, or judicially enforced.
With more than 30 years mediating cases in state and federal courts, Wade Logan serves as special counsel for Buist Byars & Taylor. Whether by choice or court ordered, he can assist clients and referral sources with mediations and arbitrations with knowledge, experience and fairness.
Wade has handled numerous complex, multi-party ADRs related to case areas including:
Commercial legal matters
Construction
Products liability
Professional negligence (including medical and legal)
Wrongful death
Eminent domain/condemnation